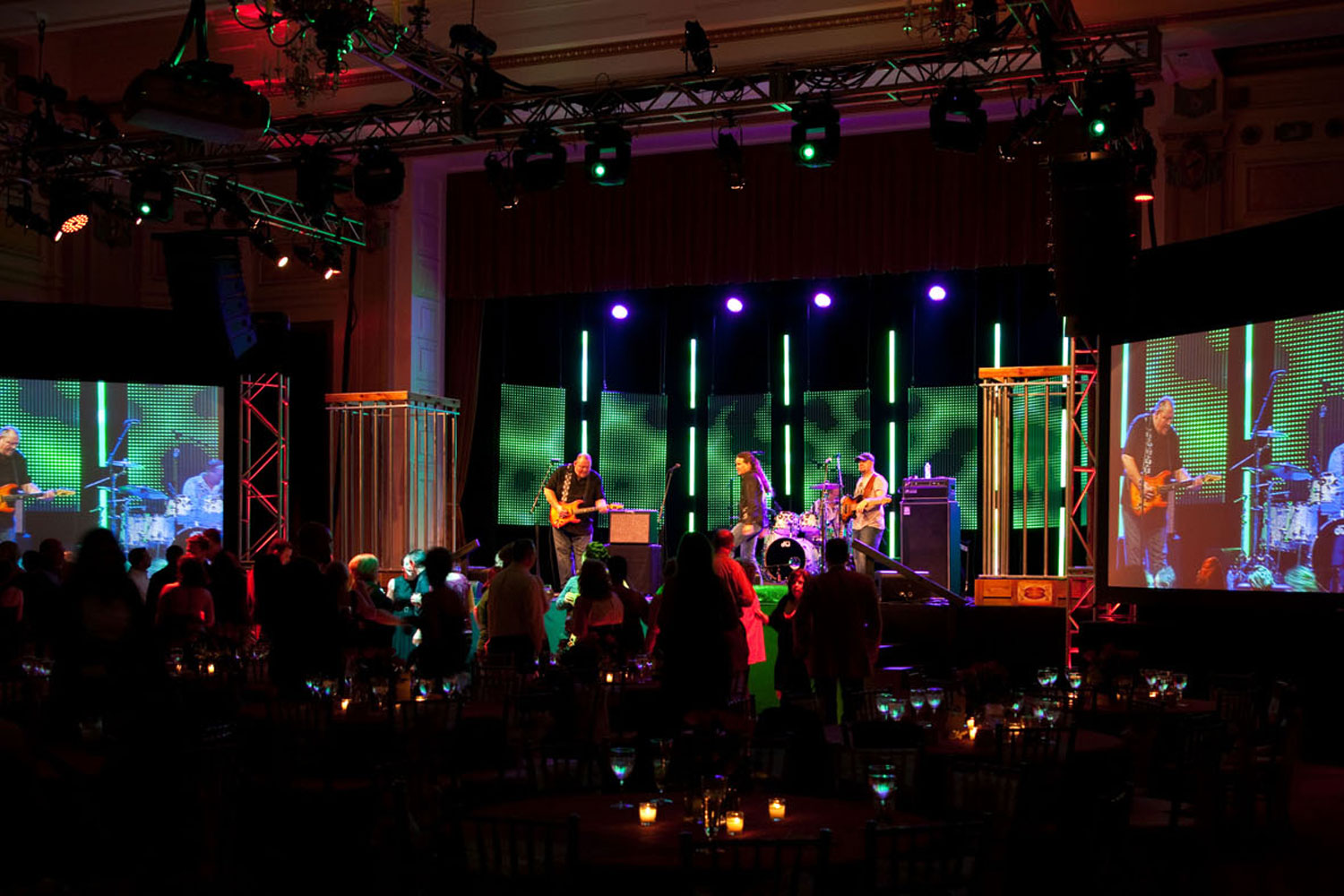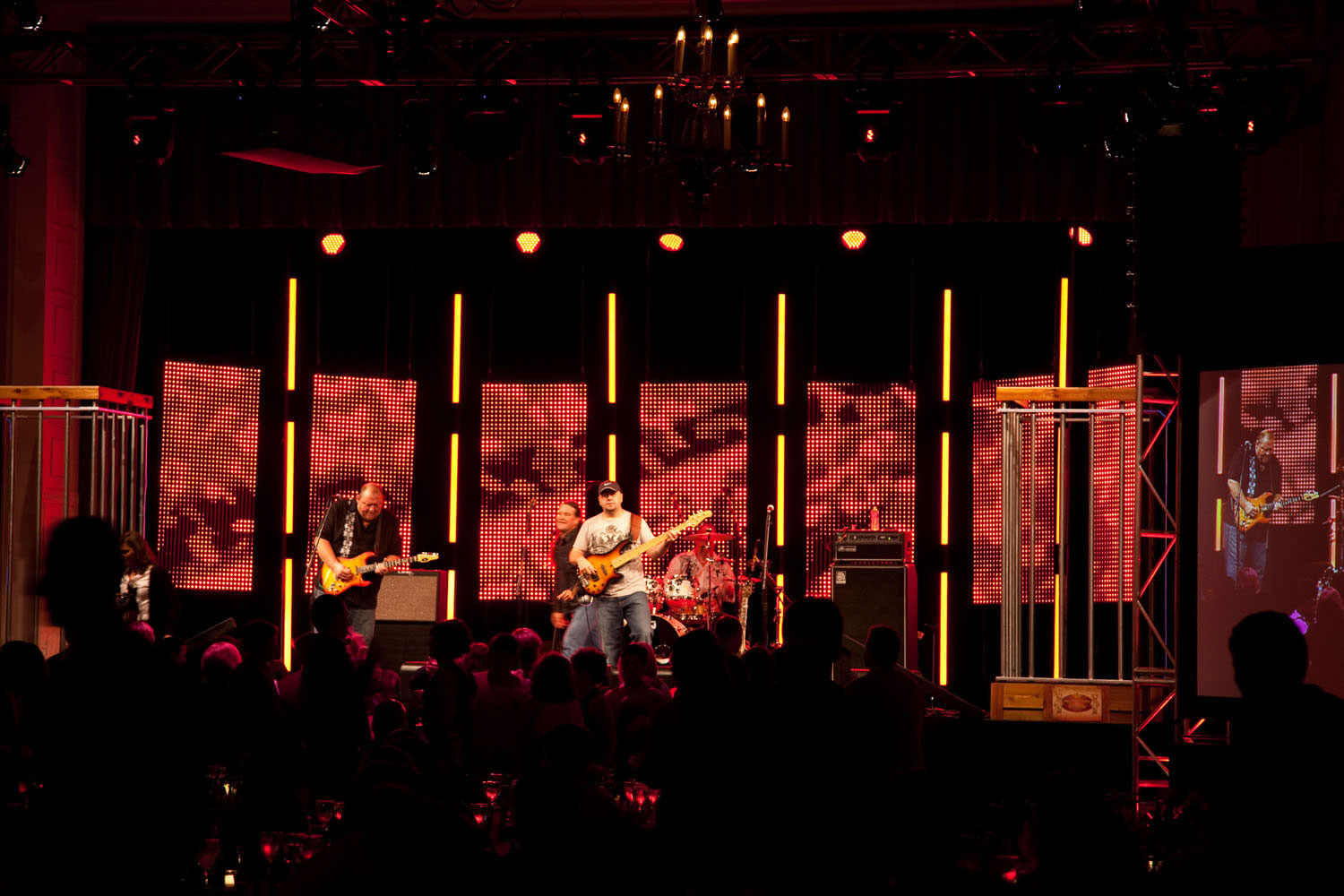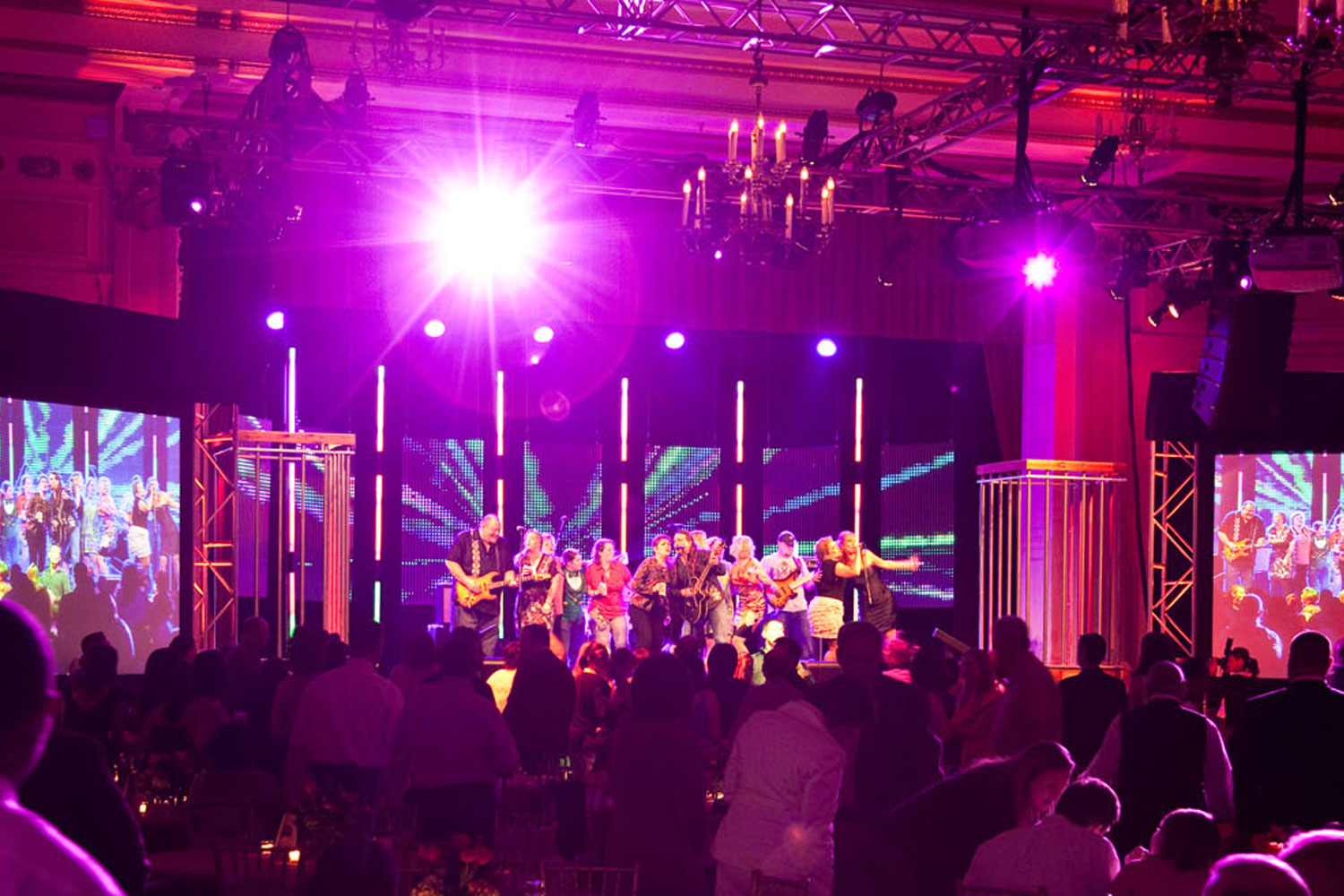 Project Overview
Case Study

LED Wall
Night Club Feel
Sound
When a client supplies its own Go-Go dancer cages, flies in its own favorite band, and basically says "design a set around this" - you know you're going to produce a fun event.
"Fun with a purpose" was the client's motto and on the menu, so Axxis served it up with a flourish. The event was for Texas Roadhouse, a national restaurant chain hosting its Annual Support Center Awards in Louisville, KY.
Making it fun wasn't the challenge. The site, however, was a different story. The beautiful ballroom on a second floor in an old historic building wasn't conceived with productions in mind. The ballroom was ornate; circa 1920's with hardwood floors and decorative columns. Our client-directed mission: "turn it into a nightclub."
Walls of video screens would set the scene. An awards presentation filled the first part of the evening. Two video screens - one on each side of the stage - were set up to display the live image magnification (IMAG) of presenters and winners. A sequence of vertical video panels was placed upstage for background graphics. Axxis produced all the video content, featuring introductions, award-winners' names, bloopers, and other image loops using graphics and the company's logo. VersaTube LED fixtures were interspersed between the video panels to add a layer of texture and a neon-look nightclub feel with their flowing color changes.
After the awards, the production team could let loose. The founder's favorite band - flown in from Arizona - hit the stage and the Go-Go cages came alive. With the moving lights, video screens, VersaTubes, and rock and roll looks, one could have been in any nightclub. An L-ACOUSTICS flown line array provide perfectly balanced concert sound for the audience.
"The entire Axxis team came to the table enthused, excited and full of ideas. Working with Axxis is some of the most fun that I had ever had planning an event. They were passionate about making me happy and making sure that everything was done right. They are the first group that I ever worked with that was always one step ahead of me. I trusted every decision that they made and never looked back", said Storey Simpson, Texas Roadhouse Community Events Coordinator in charge of the event.